Xhaka on the Premier League
Submitted on Fri, 11/11/2016 - 11:47
New Arsenal midfielder Granit Xhaka believes that the Premier League is tougher than the German league.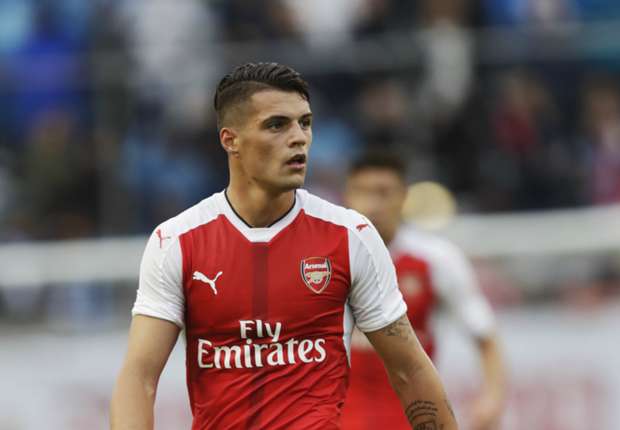 He said that there is more pressure in the Premier League and that playing at a club such as Arsenal is more difficult than playing at a club such as Borussia Monchengladbach. He said that people expect much more from Arsenal and that you should always be at your best if you want to succeed in the Premier League.
Granit Xhaka has enjoyed a tough start to life at Arsenal and has yet to establish himself as an important player in the team. He is currently enjoying more time in the first-team following the injury to Coquelin. He has scored two beautiful goals so far, but he has yet to convince as an outstanding player in the center of midfield.
He said that the Premier League is harder than the Bundesliga when it comes to physical battle but believes they are similar regarding tactical and technical play. He said that the game in England is played at a higher tempo and that there is a lot of pressure on the ball. He said that you are not given a lot of time on the ball and that you need to play quickly.

He stated that he had watched a lot of Premier League games on television before making the switch to Arsenal. He said that England supporters are passionate ones and that they live and breathe football. He said that they are always there to support the team whatever the distance they have to cover.
He believes that Arsenal has a good squad and that they should be able to challenge for trophies this season. He said that he would do everything he can to help the team win trophies.
Need More?