Lyon Manager Happy with the Response from Memphis Depay
Submitted on Wed, 01/24/2018 - 09:04
Lyon manager Bruno Genesio is happy with the response given by Memphis Depay after being dropped the bench over the last few matches. The Dutchman was signed from Manchester United back in January 2016 for around €16 million. He has become one of the key players for Lyon since this transfer, but there have been occasions where the player has not been performing up to his best. He has been a regular first-team player after being named on the bench only for two out of the nine games this season. Yet, there has been a feeling that Depay had not been giving his 100% in recent matches.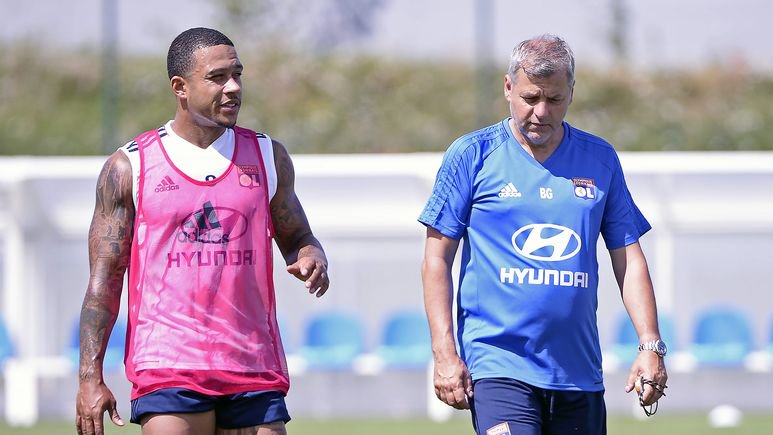 This proving to be the case and manager Genesio decided to act by dropping the player to the bench for the recent game against Dijon. This surprise decision from the manager towards the end of September started rumours that Depay may be sold in the January transfer window. Yet, it appears to have been a ploy to get the former PSV Eindhoven winger back to focus. Since then, the player has been on a great run of form and has been able to score four goals. He also came up with a hat-trick in the 5-0 victory over Troyes during the weekend. This was an extremely important result for Lyon, as it moved them into the top four places.
"I don't know if I shook him up, but I've had some good discussions with him. Lately he's sometimes been left out of the squad, sometimes on the bench, and I think that's been beneficial for him. He has asked questions of himself and it's true that in training he's a different player to the one we saw at the start of the season. I'm happy he was rewarded with three goals, which is very important for a forward, but I'm also happy about his involvement in play, the structure of the team with him," said Genesio.
Need More?