BAD WEATHER THREATENS FABIO'S BORO MATCH
Submitted on Fri, 03/02/2018 - 09:36
Leeds United are set to clash with Middlesbrough at the Riverside Stadium on Friday. However, bad weather is posing a serious threat. The snow and ice would be dangerous to the game, which could mean that it will be called off, according to reports.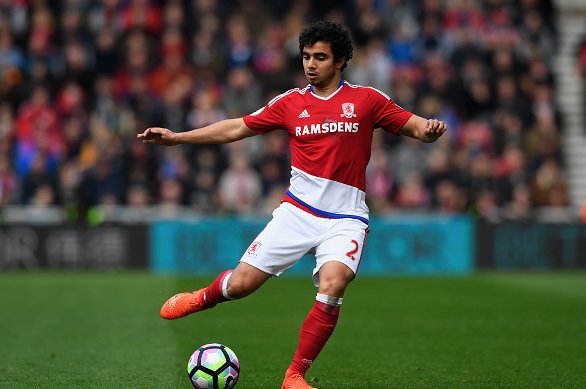 If the weather conditions do not change and Boro ready to continue with the fixture, the game would have to be rescheduled. Both sides would be hoping to avoid a rescheduling as they do not know what the future holds as the season runs to a close.
Middlesbrough already posted on their official website that they are "working hard" to ensure the game goes according to schedule. Both sides would need to work together to avoid transportation delays. Fans might need to take up one of the Colossus Bets Bonus Code 2018 if they fancy some entertinment on Saturday afternoon, with the fixture very much touch and go.
The club added an update online, revealing that the pitch is in good condition after the snow was removed. The police would have to rule if the roads were suitable for travel. The conditions are not ideal but both sides are keen on going ahead with it but the decisions is not in their hands as it lies with the local police.
Leeds are counting on a second straight victory to keep their qualifications hopes alive while the hosts will enter the playoff zone with a win. The game was originally set for Saturday but had to be moved to Friday, March 2 but it now depends on the weather and the local police declaring the road suitable for travel.
Fabio da Silva is not expected to make an appearance with Tony Pulis leading the side. He admitted he wanted to exit in the winter window so he remains sidelined.
Rudy Gestede still remains sidelined from the team as well but Adama Traore could be available. The club successfully appealed the red card the star received on Sunday against Sunderland. Adam Forshaw, who missed the last game, is expected to be available for the game but Grant Leadbitter is a doubt.
The Championship remains one of the most competitive leagues around, with over 8 clubs competing for the 4 playoff spots, and the top separated by just a matter of 3 points at the moment, which leaves us all nicely set up for one of the most exciting title fights in the last few years.
Need More?